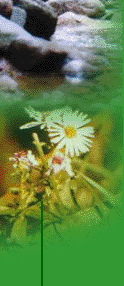 Tracy's Colorado Hiking and 14'er Site
Mt. Massive 14,421' | Torreys Peak 14,267' | Grays Peak 14,270' | Mt. Bierstadt - 14,060' | Pikes Peak -14,110' | Mt. Democrat, 14,118' | Mt. Cameron, Mt. Lincoln and Mt. Bross | Mt. Quandary - 14,265' | Mt. Yale, 14,196' | Mt. Evans 14,264' | Crestone Needle, 14,197' | LaPlata Peak, 14,336
Mt. Democrat, 14,118'

Date Climbed: 9/15/01
Estimated Miles: 4, roundtrip
Trailhead: Kite Lake
Elevation Gain: 2,148'
Difficulty Rating: Easy

Getting There:

From Denver, take 285 West to Colorado 9, past Fairplay to the sleepy little town of Alma. In the middle of town, look for a small sign for the road to Kite Lake. This road is hidden. Look for a store on the right. The road is accross the street from the store. Turn left and drive a bit through a forested residential area. Drive 6 miles to Kite Lake. The last mile of this road is rough. 4WD vehicles are recommended but I made it up there in a car just as easily as I did my 4WD.