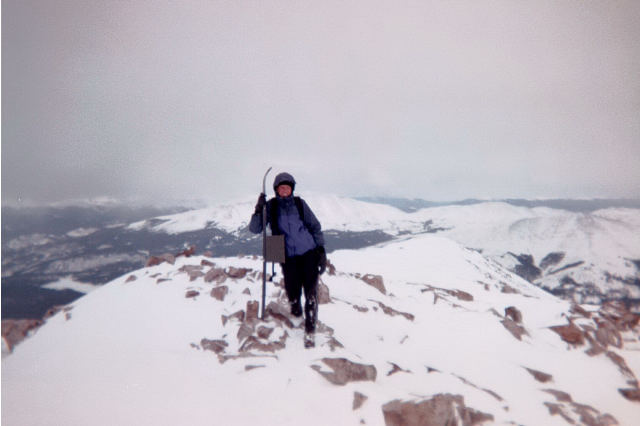 Taking a break on the summit. Normally this wouldn't have been a difficult hike but the weather and the slippery slopes made for a long, tiring, St. Pat's Day. The beer we brought up never made it out of our packs.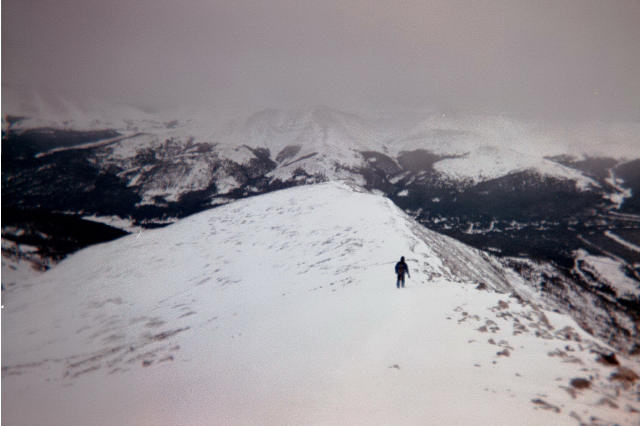 Descending the summit.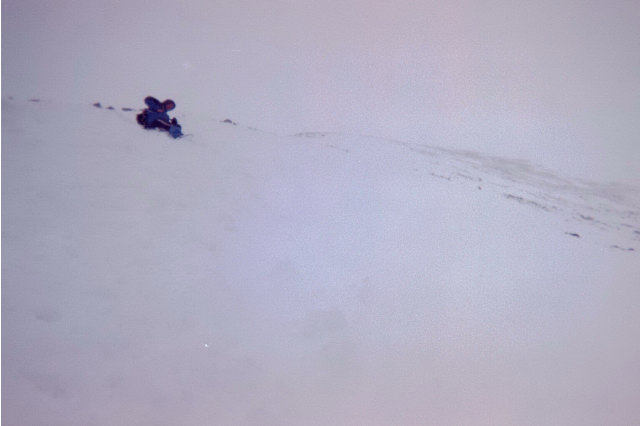 Trevor's method of descent. . .slip and slide. The slopes were so slick that we decided to slide down the mountain. Weeeeeeeeeeeeee!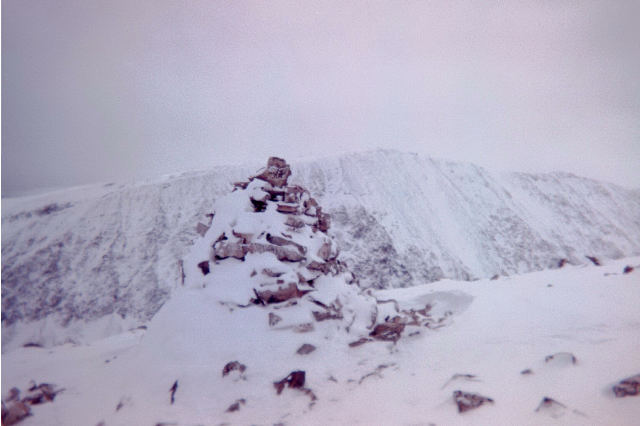 1.5 to 2 hours from the summit.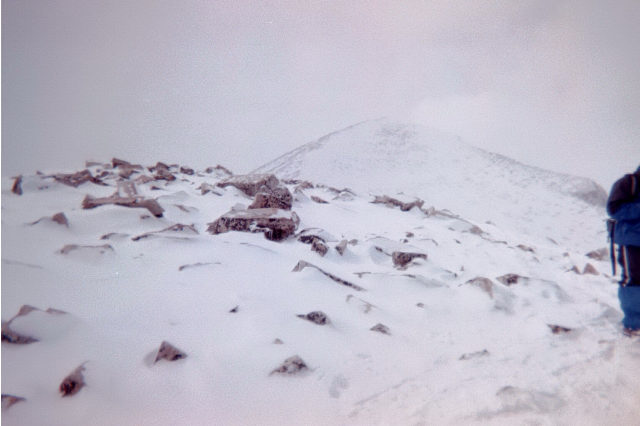 Getting closer as the weather slowly deteriorates over the summit.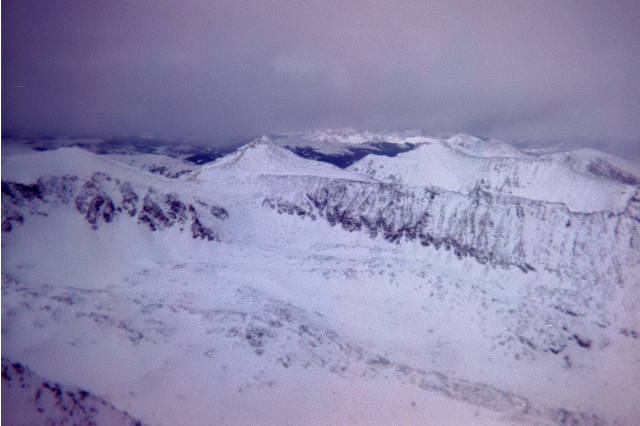 Victory! A few quick pictures from the summit and we left. I think this was a record for the least amount of time I had ever spent on a summit.